Enhancing Student Learning Through Layered Web Projects
Prepared by Patricia Rosen for English and the Pedagogy of Technology, Instructor: Trevor Owen, OISE/University of Toronto, August 2002.
---
Scaffolding is needed to make beautiful buildings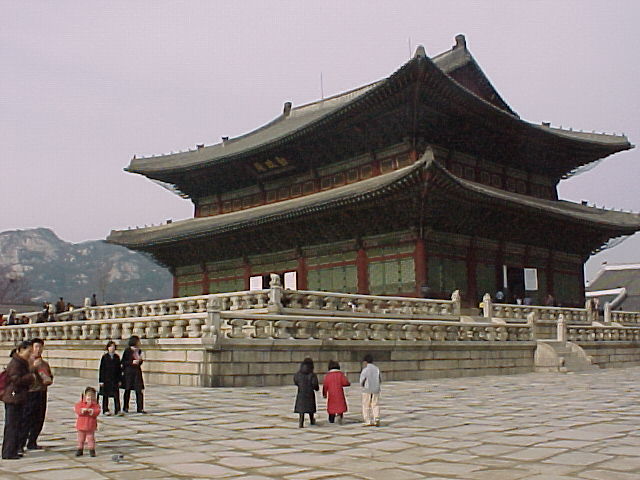 ---
---
Projects based in Layered Curriculum (Nunley, K) allow for learning to occur on parallel levels within the same learning context: all styles and levels of learners can succeed when working within such a structured program. I will explore the possibilites that are available when students are asked to construct a web project from a layered curriculum perspective.
More... Web Projects allow students to:
use higher order thinking skills
make decisions based on their learning strengths
focus on language for communication with a wide audience
construct their own learning
learn through construction
More... "I think I know what it is she wants me to do, I just have no clue how to do it the way she wants it done."
Secondary II student, Weston School, Montreal, Quebec I have prepared a sample web project on The Breadwinner by Deborah Ellis. This novel is taught in the regular Secondary II class at the school where I work. A project such as this can make the novel accessible to any student in the school, regardless of whether he or she participates in the regular class or not. Eventually, I hope that layered projects like this one will provide for a more inclusive education at the school where I work.
---
I must say a special thank you to the Maricopa Center for Learning and Instruction for having created Writing HTML: A Tutorial for Creating Web Pages. It truly provided me with the scaffolding I needed.
---
Enhancing Student Learning Through Layered Web Projects
created by Patricia Rosen
English and the Pedagogy of Technology, OISE/University of Toronto
first created:August 16, 2002 last modified: August 21, 2002
URL: http://fcis.oise.utoronto.ca/~prosen/enhancing/index.html